January 16, 2015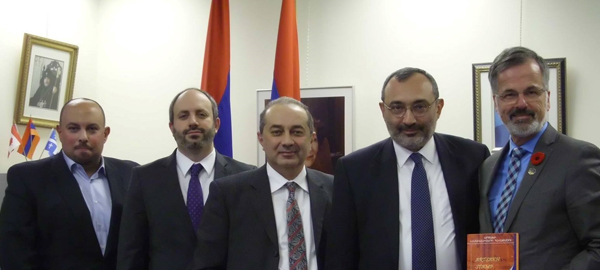 The Armenian General Benevolent Union has launched its Political Affairs Committee, whose mission is to sensitize the broader Canadian community of human rights and humanitarian issues affecting Armenians worldwide. This initiative will encourage our youth to engage more actively into the Canadian political life.
"The Committee's mission is in line with AGBU's longstanding role in providing assistance and taking action wherever Armenians are in need", explains Montreal Chapter chairman Chahe Tanachian.
The Canadian Armenian Political Affairs Committee (CAPAC) will seek to promote the cause of the independence of the Republic of Artsakh (Nagorno-Karabagh), as the fundamental right to self-determination is key to ensure the safety and development of the Armenian population of Artsakh. The Committee will also monitor the effects of the diplomatic and humanitarian crises in the Middle East and on the Armenian Diaspora communities.
The situation of the Syrian-Armenians will be an imperative priority for the CAPAC. "Our community is expecting large numbers of Armenian refugees from Syria and will actively participate in their integration. It is crucial to communicate with all levels of government to ensure the success of this process, specially on the educational, social and financial aspects", says Tanachian.
The CAPAC will work in close collaboration with local and national Armenian organizations.