February 9, 2015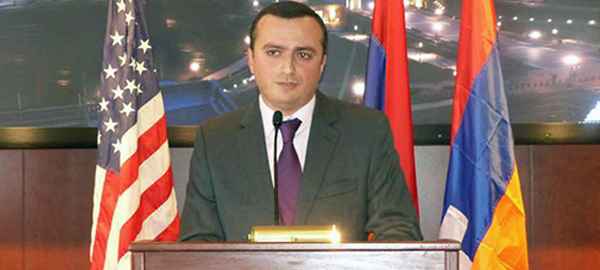 Last week, the Armenian General Benevolent Union received a congratulatory letter from Mr. Robert Avetisyan, the Representative of NKR in the United States and Canada, welcoming the "establishment of the Canadian Armenian Political Affairs Committee (CAPAC)" and noting that this "initiative is very important and timely as our people continue to face numerous challenges and unresolved issues".
Referring to the existing cooperation between the Office of NKR in the United States and the CAPAC in Canada, Mr. Avetisyan writes "I remain confident that our joint efforts will allow us to overcome all the obstacles towards reaching the proclaimed goals and together promote solutions to the pressing problems that are of concern for every Armenian, supporting a stronger and more prosperous Armenian Homeland."
The Armenian General Benevolent Union launched its Political Affairs Committee, whose mission is to sensitize the broader Canadian community of human rights and humanitarian issues affecting Armenians worldwide. This initiative will seek to promote the cause of the independence of the Republic of Artsakh (Nagorno-Karabagh), as the fundamental right to self-determination is key to ensure the safety and development of the Armenian population of Artsakh.