December 30, 2021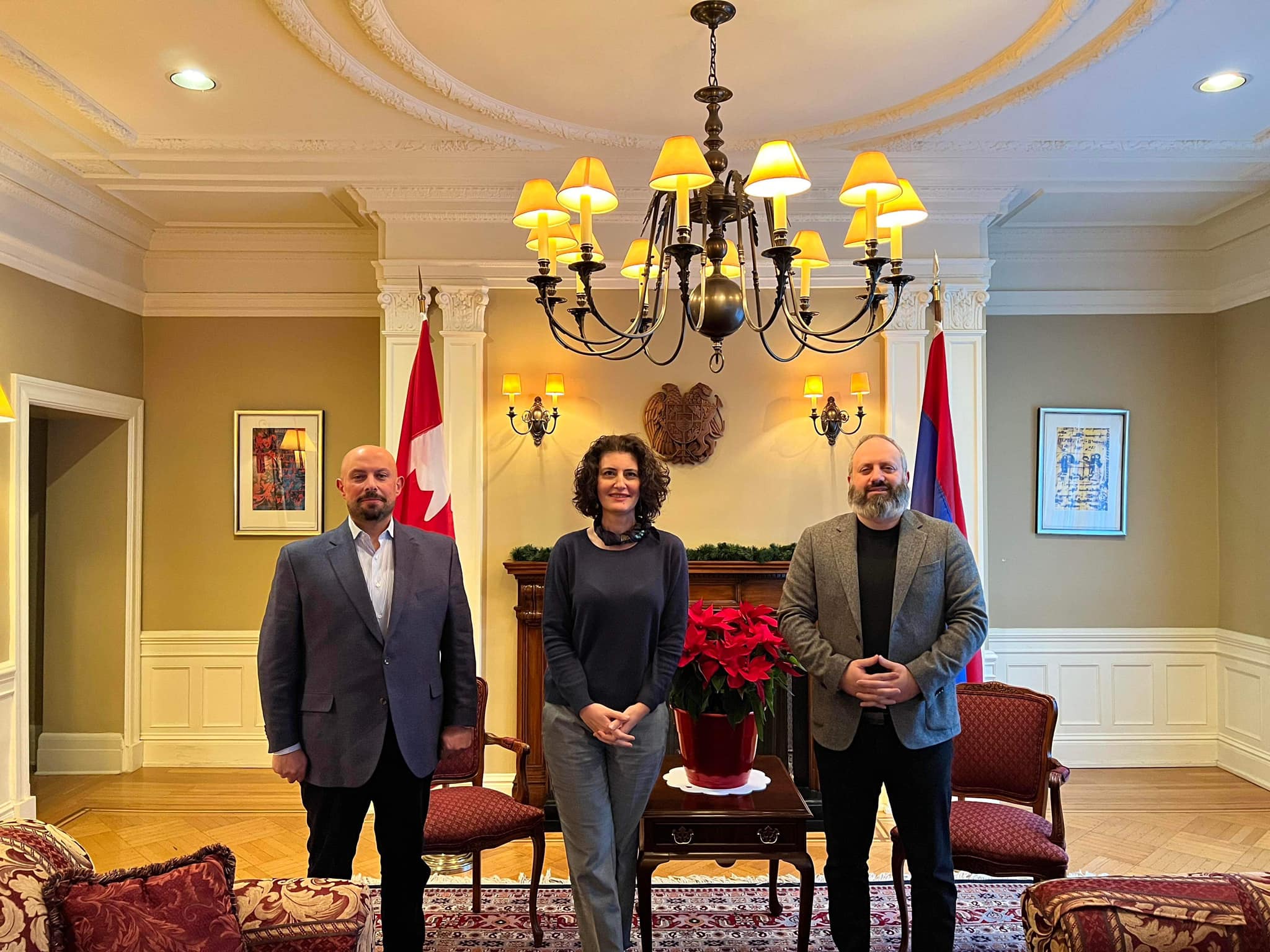 Year-end visit to Ambassador Harutyunyan
Last week, AGBU Canada members Chahé Tanachian and Hagop Arslanian held a working visit to Ottawa and met Her Excellency the Ambassador of the Republic of Armenia Ms. Anahit Harutyunyan.
The visit provided the opportunity to review major news headings from 2021 such as the geopolitical situation in the South Caucasus, the aftermath of the Artsakh war as well as the future perspectives of Canada-Armenia bilateral affairs in the economic, educational, cultural and social spheres.
We are optimistic for new breakthroughs in 2022 with a renewed commitment to advance cooperation between Canada and the people of Armenia.