January 31, 2022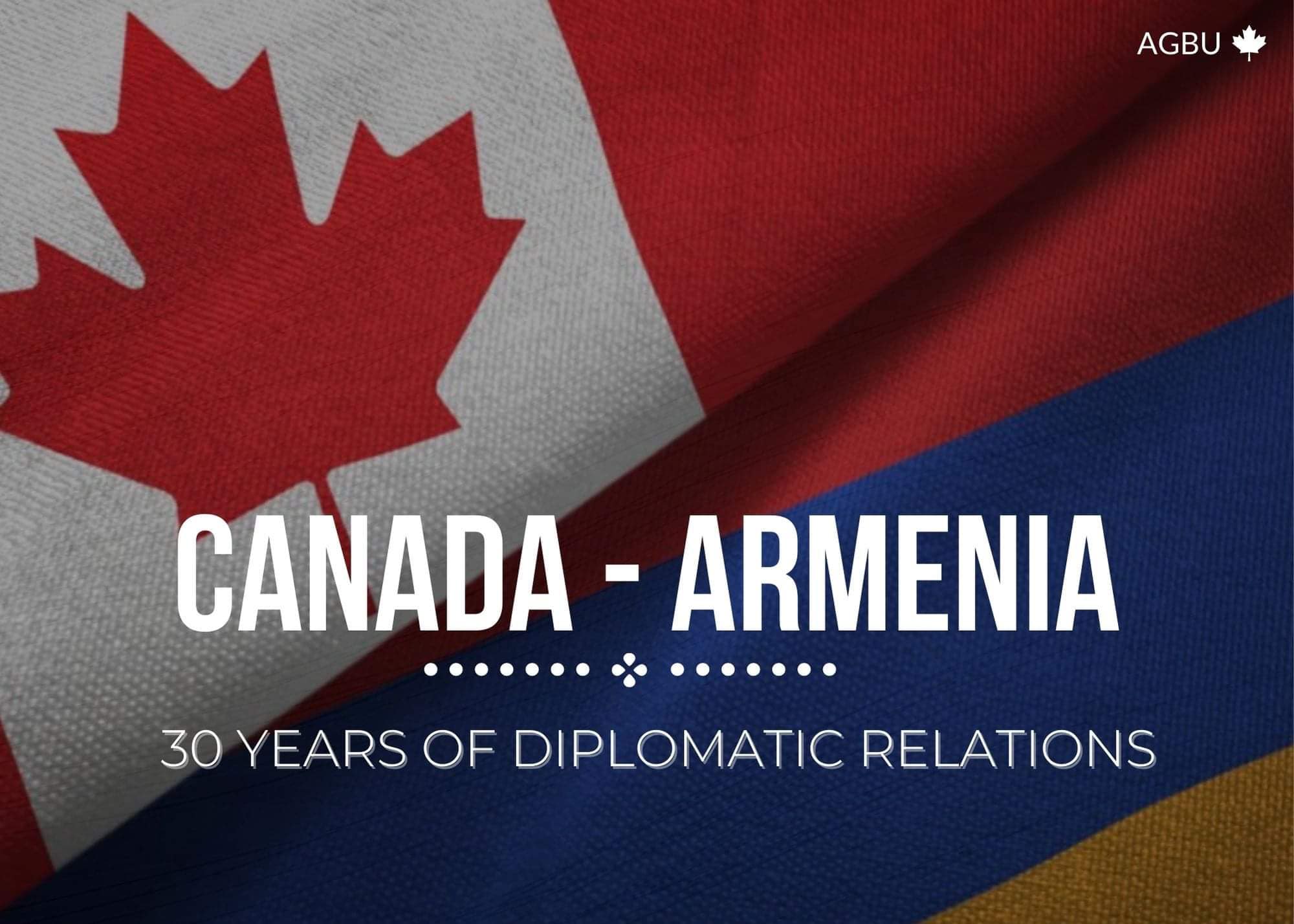 AGBU Canada is proud to mark the 30th anniversary of the establishment of diplomatic relations between Canada and Armenia. Over the years, both countries have developed their relationship in the political, economic, cultural and other spheres. This dynamic interaction provides a solid foundation for expanding relationships and building new bridges.
Armenia regained its independence from the Soviet Union through a legal process culminating in a plebiscite on September 21, 1991, monitored by Canadian observers. Soon after Canada became one of the first countries to recognize the nascent Republic of Armenia. In 1995 Armenia established its embassy in Ottawa and in 1996 inaugurated its permanent premises by acquiring and renovating a landmark heritage building on the Rideau Canal.
Since the onset, Canadian programs and initiatives propelled dozens of joint ventures and trade relations between both countries. Key bilateral agreements were concluded since the 1990s and high-level missions took place including the visit of Prime Minister Justin Trudeau to Yerevan in 2018. Humanitarian and technical assistance, further, have created sustainable linkages among NGOs and other organizations from both countries. The 100 000 strong and affluent Armenian community played and continues to play a central role in all aspects of these interlinkages.
Supporting Armenia's path towards democracy and economic growth can be considered a key objective for developing future relations. Armenia's status as a member of the international organization of La Francophonie and membership in other multinational organizations pave the wave for a greater engagement. Fostering business ties also presents a major cooperation area as Armenia counts several attractive sectors of interest to Canadian companies.
New initiatives will be undertaken in cooperation with representatives of both governments to emphasize this growing partnership. AGBU Canada acknowledges and appreciates all Canadian and Armenian officials, as well as other individuals and organizations that have contributed to the enhancement of bilateral ties over the past three decades.