August 21, 2022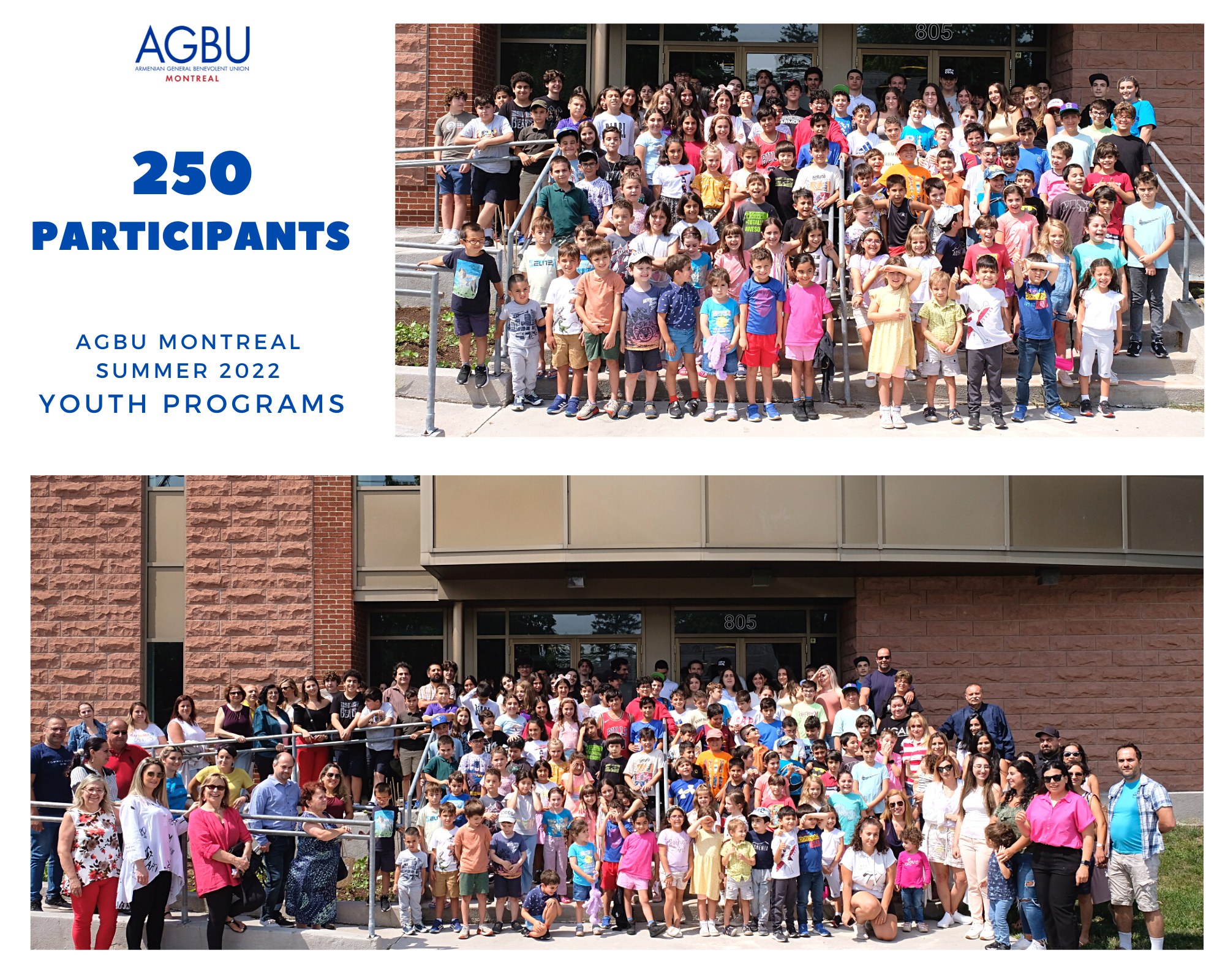 250 participants of AGBU's Summer Youth Programs in Montreal bid farewell to their educationally enriching and fun filled experience!
The closing ceremony for the AGBU Montreal Summer 2022 Youth Programs took place on Wednesday, August 17, 2022. The majority of our summer students, campers and their parents attended the event with great enthusiasm.
We thank the teaching staff, the councillors, the parents and especially the students, who, every year, reaffirm their trust in us by participating in various educational and youth programs designed and implemented by AGBU Montreal
*****
250 participants des programmes d'été pour les jeunes de l'UGAB à Montréal ont fait leurs adieux à leur expérience éducative, enrichissante et amusante !
La cérémonie de clôture des programmes jeunesse été 2022 de l'UGAB Montréal a eu lieu le mercredi 17 août 2022. La majorité de nos étudiants d'été, campeurs et leurs parents ont assisté à l'événement avec beaucoup d'enthousiasme.
Nous remercions le personnel enseignant, les moniteurs, les parents et surtout les élèves qui, chaque année, nous réaffirment leur confiance en participant à divers programmes éducatifs conçus et mis en œuvre par l'UGAB Montréal.